Our goal is to give your pet the best experience possible.  All of our clients and their pets are treated as family.  We look forward to adding your family to ours at Legacy Grooming!  

We are a family-owned and operated grooming salon.  We pride ourselves in being family owned and operated and providing quality grooming for your pet!

We provide:

-  A Clean & Comfortable Environment

-  Quick & Friendly Service 

-  Most pets are finished in 2-3 hours. It may take longer if you have more than      one pet, a large dog, or it happens to be a very busy day (Saturdays and/or     holidays).

-  Hand Dryers - We dry every dog by hand.  This is safer for the dog and makes them look better. Cage dryers, without heated air, are available for the nervous pets that are afraid of the blow dryer.  This is a very safe alternative to blow drying.

-  Special Handling - We are trained to handle all types of pets, shy or aggressive included.

-  Cat Grooming is provided at reasonable pricing by a highly qualified groomer.

Our groomers have several years of experience, and are well-trained to groom all breeds of both cats and dogs. 

Because our pets are a part of our family, we know how important your pet is to you and your family.  At Legacy Grooming, we are devoted to making both you and your pet feel comfortable, with the best possible grooming results!   

The BEST Groomers for your BEST Friend!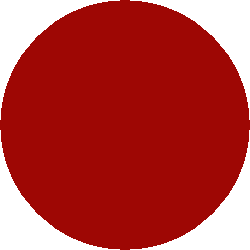 href="https://www.fivestars.com/business/TX/McKinney/Pet-Services/Legacy-Grooming-McKinney/5dc82a7543dc4f5885a291f23c052a5b/" title="Earn Rewards, Deals, and Coupons with Fivestars!" target="_blank"><img src="https://newstatic.fivestars.com/images/logo-lockup-stacked.svg" alt="Earn Rewards, Deals, and Coupons with Fivestars!" title="Earn Rewards, Deals, and Coupons with Fivestars!"></a>re